30 October 2016 - Sarvabhavana says "... I have recently visited Meghri, birth place of my brother Sachisuta Prabhu which is 400km away from Yerevan. I have also visited Sachisuta Prabhus grave stone and offered him English and Hindi version of Salted bread."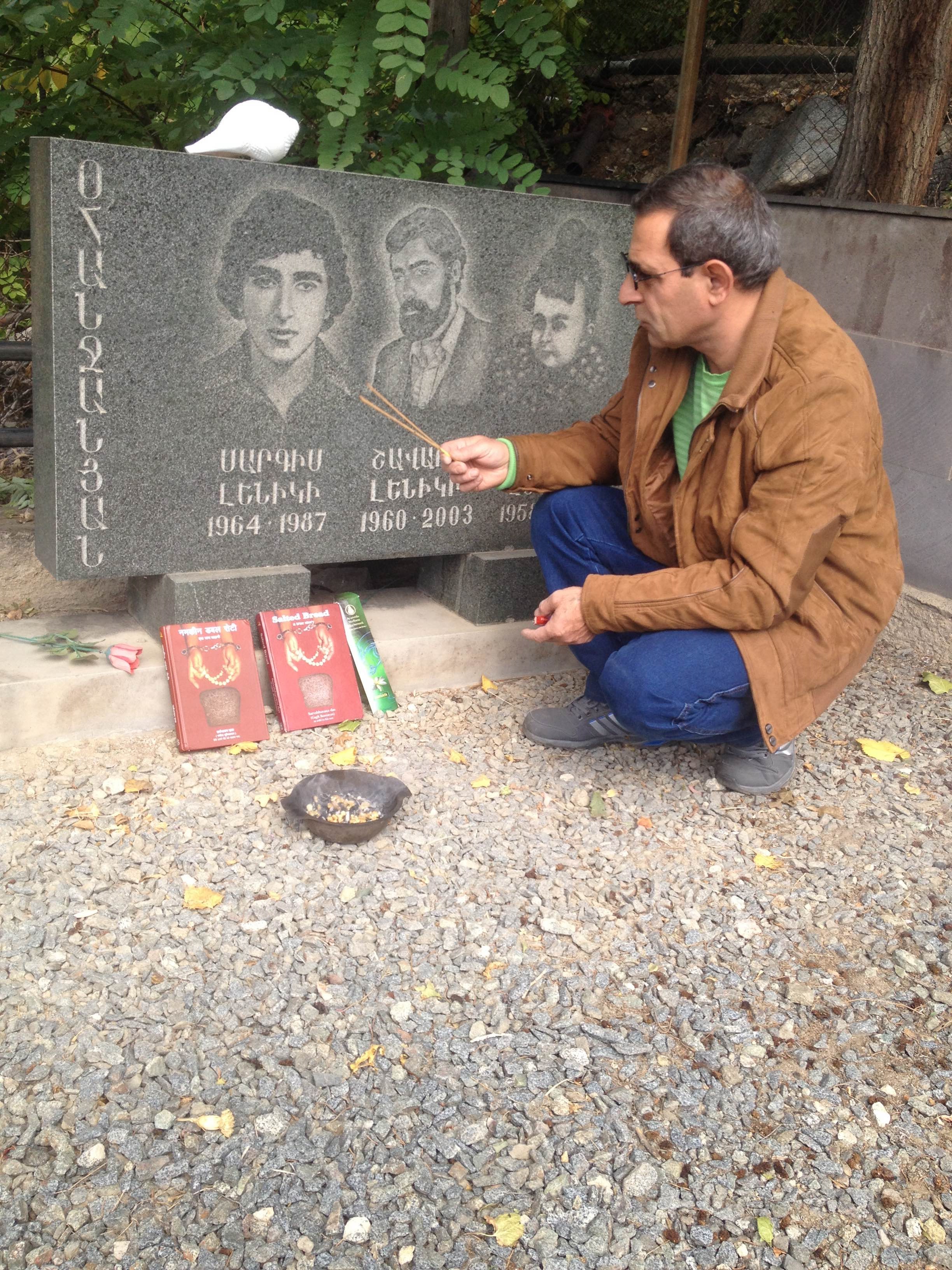 1 June 2016 - New edition of Salted Bread available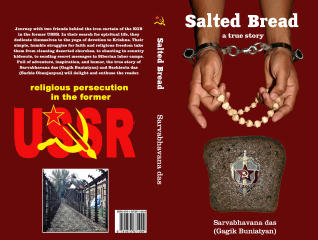 27 January 2016 - (missed the first 15 minutes due to technical problems, sorry) (you'll now need to get this at Alachuaclasses.com) Mandakini devi and Kirtiraj and Hari Puja tell about the earliest days of Krishna Consciousness in the old Soviet Union
25 February 2015 - Vrindavan Prabhu visits Sri Dhama Mayapur
4 November 2010 - Russia Allocates Land for Construction of Krishna Temple
November 9, 2007 Mumbai "Salted Bread" theatrical production
September 13, 2007 Moscow Temple Update
April 10, 2007 MOSCOW TEMPLE NEWS !
March 25, 2007Salted Bread is published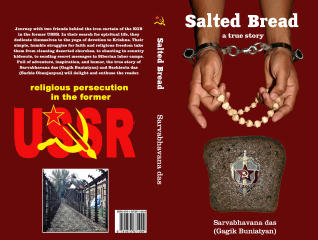 Sriman Sarvabhavana Prabhu's book "Salted Bread" has accomplished first printing. See photos here. Link to the old early edited version of the Introduction HERE. Sriman Advaita Candra das

is doing the publishing: "We are going to launch the book in Kolkata first in the coming month and then in the USA later in the year."
Being interviewed by Telegraph newspaper reporters,and the article about the book original article HERE.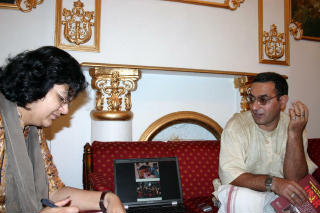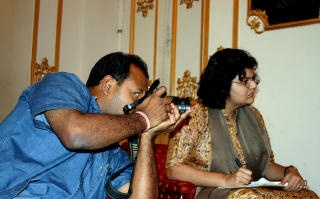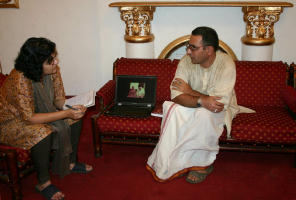 August 1, 2005 News about HG Sacisuta Prabhu's mother's passing
October 14, 2005 Moscow Mayor retracts Moscow Temple land deal !!
more details: MOSCOW TEMPLE CRISIS
IMPORTANT: ABOUT THE NEW MOSCOW TEMPLE https://www.moscowtemple.org https://www.veda.ru
Feb 1, 2005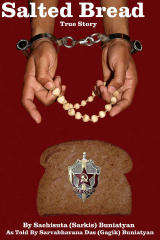 excerpts and about this important new book here:
"SALTED BREAD, The True Story of Two Good Friends" As told to Sachisuta (Sarkis) Buniatyan by Sarvabhavana das (Gagik Buniatyan)