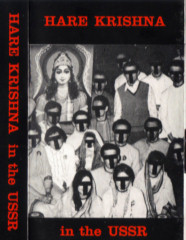 RIGA RECORDINGS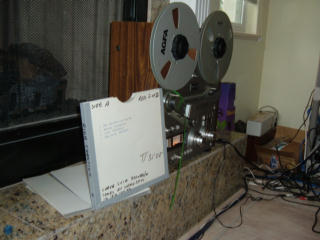 January 9, 2008 - One mystery solved. It is now evident these two reel-to-reel tapes are the studio masters for the famous and widely distributed "Hare Krishna in the USSR" cassette tape from 1986 containing on one side "Leningrad Kirtans" and on he other "Moscow Bhajans". Thanks to Yamaraj das for noticing this cassette while visiting right after I played the "Riga" recordings.
Scans of the cassette inserts are here
August 25, 2007 - Among the items Kirtiraja Prabhu gave me to digitize were two 10 1/2" reels of audio tape. Not having anything to play them on, they have languished until now. I obtained a nice Akai recorder off eBay, and have rendered the contents, you can download 192kbps .mp3's below. I have also cut a CD from the .wav files which sounds even better.
The dates for the recordings are not indicated, however it was during the time of Harikesh Swami (I believe he sings in some of the clips), so late 80's or more likely early 90's. Enjoy, they are excellent quality.
Please, if you have items like this laying around, do not let them disappear, they are too valuable.